Ryan & Sarah's Wedding Frederick, MD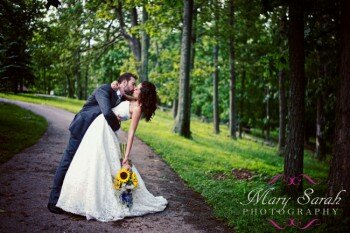 Sarah and Ryan's wedding was absolutely beautiful in its simplicity.  There's something to be said about having a small, intimate wedding surrounded by just your closest friends and family.  The warmth and love expressed by everyone at the reception really gave their wedding day a strong sense of celebration.  More than that, I've never seen a bride and groom so relaxed and it was obvious that this day wasn't about putting on a big show, or impressing others, but rather about celebrating the beauty of their relationship.  It was truly special and I felt honored to be a part of it.
I met Sarah at the beautiful Stone Manor Country Club where her and her bridesmaids were getting ready. I immediately fell in love with her awesome hot pink (my favorite color) heels!
These little cowgirl boots for her flower girls were so cute!
Sarah's bouquet was one of the most beautiful bouquets I'd ever seen!
The necklaces worn both by Sarah and her bridesmaids are from the amazing organization Somaly Mam which works to help end slavery and help slave victims; particularly focusing on freeing women from sexual slavery.
Sarah, you are simply stunning!
Ryan and his mom minutes before the start of the ceremony:
Their reception took place at the Team Room in Gambrill State Park.  The view was incredible!
Needless to say, the groomsmen were real characters.  I believe this was their "yeti" pose.
I simply adore this shot of Sarah with her bridesmaids!
Sarah had the cutest DIY touches to her reception site.
Ryan and Sarah's first dance was one of the sweetest, most genuine first dances I've witnessed.  They were completely lost to the world and I'm not gonna lie, I may have shed one or two quick tears…
Gentlemen, never trust a woman when she gives you this look: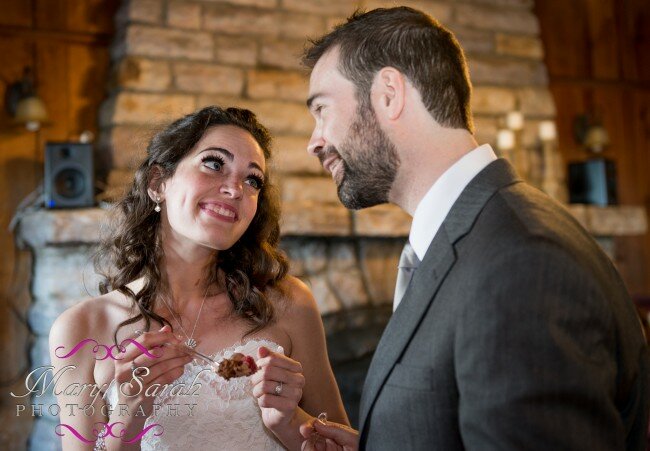 See what I mean?
Their cake was seriously delicious, and I'm pretty sure he agrees with me:
As does she:
One last shot:
Thank you for a beautiful day, Ryan and Sarah!  I wish you all the best in your marriage!
Frederick, MD Wedding Photography by Frederick Wedding Photographer, Mary Sarah Rader
Enjoy this Frederick MD wedding photography provided by Mary Sarah Photography offering Frederick MD wedding photography.
Mary Sarah Photography is anything but your average Frederick wedding photographer.  Each wedding is treated with the utmost care, respect and creativity it deserves.  Our goal is to tell your story in the most compelling way possible – through photography.  Your wedding day is carefully crafted to offer one of a kind unique photography in the Frederick, MD area.
This is Frederick wedding photography at its best.  Mary Sarah Photography offers wedding coverage in Frederick, Baltimore, Washington DC, and destinations worldwide.  Please contact me for more information.  Not looking for a Frederick wedding photographer?  Please be sure to consider us for your high school senior photography needs in the Frederick, MD area.