A Country Frederick Maryland Maternity Shoot
Ladies (and gentlemen) be prepared to be in awe of the beautiful mama that is my friend Taylar! At 32 weeks and pregnant with twins no less, Taylar absolutely rocked her Frederick Maryland maternity shoot. She looked gorgeous in all of the gowns she chose from my maternity closet, but I think she particularly shone in the long sleeve pink Emerlie gown – but I'll let you choose your fave. I've really enjoyed getting to know Taylar and her husband Johnny as I had the opportunity to photograph their engagement shoot, wedding, and now maternity shoot. I love when my couples become friends and I can certainly say that's become the case for Taylar and I. She was lamenting that after the twins' newborn shoot we'll no longer be meeting up for photoshoots because I don't typically photograph families. I like her so much I said I *might* be willing to make an exception for them. Or, at the very least we could meet up for a play date instead haha. Congratulations Taylar and Johnny on your growing family! I can't wait to meet your baby girls!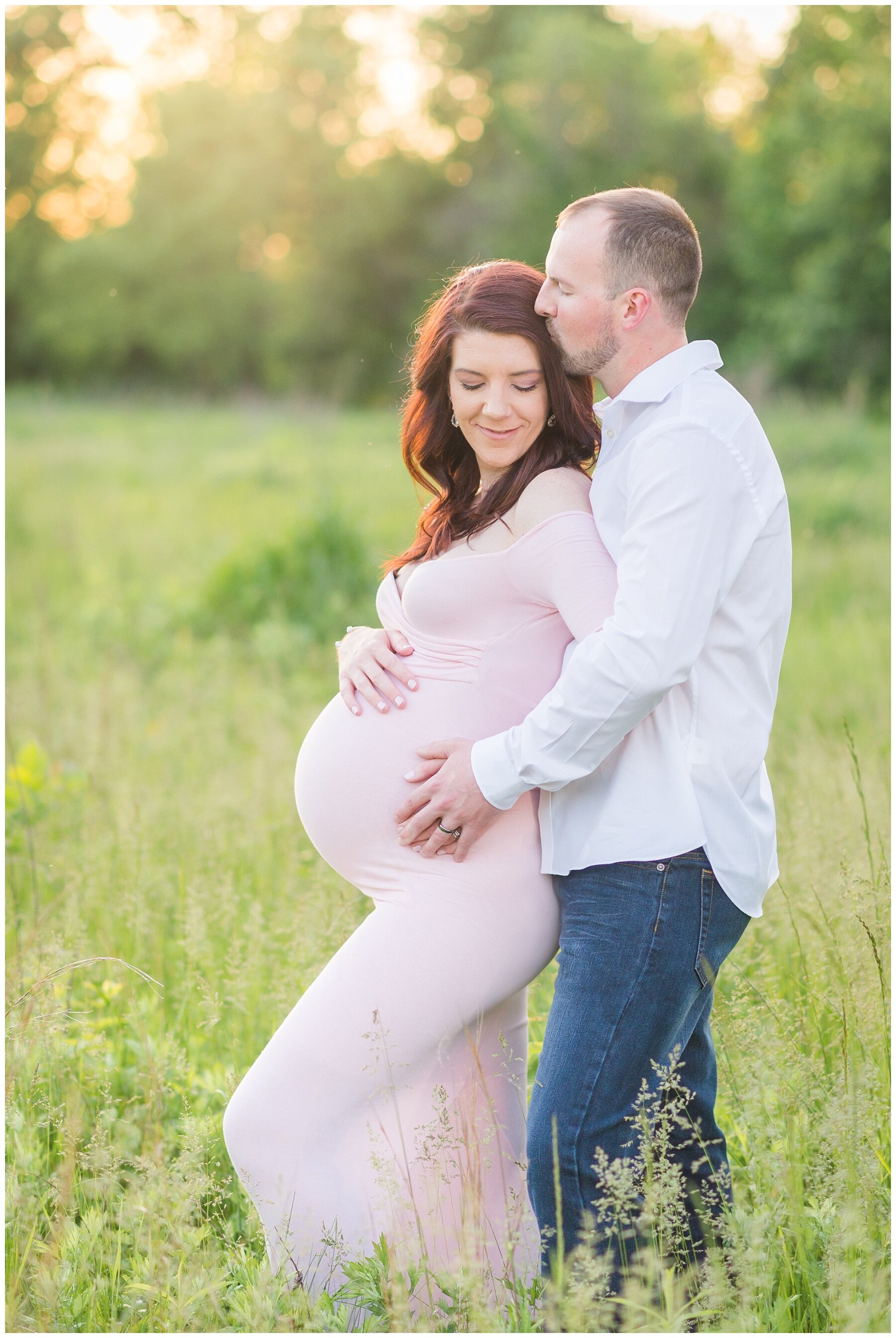 Congratulations again, Taylar and Johnny! I can't wait to snuggle your little girls!
Maternity gowns:
Taylar is wearing the Kinsey Gown (light blue), Angela Gown (blush, off the shoulders with the long train), and Emerlie Gown (blush, long sleeves) all by Sew Trendy Accessories. With over twenty gowns in my maternity closet I love helping my mamas find the perfect dresses to help them feel beautiful for their maternity shoot! To learn more about my maternity closet and Maternity Experience, head here.
Frederick Maryland Maternity Shoot by Frederick Maryland Maternity Photographer Mary Sarah Photography
Enjoy this Frederick MD maternity photography provided by Mary Sarah Photography offering Frederick MD maternity pictures.  Mary Sarah Photography is anything but your average Frederick Maryland maternity photographer.  Each maternity shoot is treated with the utmost care, respect and creativity it deserves. This is Frederick maternity photography at its best.  Mary Sarah Photography offers both on-location and in-home maternity photography in the Frederick, MD area.  Please head here for more information regarding maternity and newborn photography shoots.